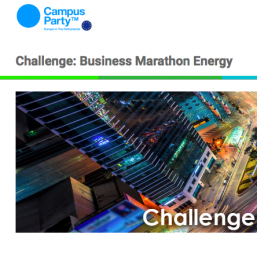 Mei 16 – Geweldig leuk om bij dit initiatief van Mitros en de gemeente Utrecht betrokken te zijn: Duurzame oplossingen in drie dagen in de Jaarbeurs Utrecht 25 mei 2016, waarbij meteen vanaf het begin ook bewoners-inzichten vanuit data wordt betrokken. Dus niet alleen techniek, duurzaamheid en ICT, maar ook een oog voor draagvlak bij de huurders.  Zie: http://nl.campus-party.org/challenge-business-marathon-energy
Welcome to the world of Mitros. We're an expert in social housing. Our mission: suitable housing for everyone with a lower income or a special housing demand. We stand for good quality and payable houses in a healthy urban environment.
As an expert in social housing we deliver data about social housing, trends, houses, locations, prices, targets etc. We bring our experience in sustainable renovations and we facilitate the campuseros with these data and we coach the teams.
The Business Marathon Energy is about these new challenges, set in the urban context. Going from real cases and problems, as brought in by the Challenge Partners, teams create innovative solutions and working prototypes in a 3-day 'hackathon', with 3 semi-finalists going for pitches on the main stage and win the big prize.